dave butcher darkroom workshops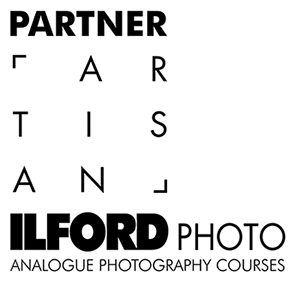 Dave Butcher is a black and white specialist with a worldwide reputation for his landscapes and city shots. He is an Ilford Master Darkroom Printer and still exclusively uses medium format Mamiya 7 film cameras and makes traditional silver gelatine darkroom prints.
Dave learnt his techniques whilst working for Ilford Photo for 21 years, which included running their photographic printing department for many years at their UK factory, which specialised in black and white products. He is probably now the last active darkroom printer trained by Ilford. He still does ad hoc work for them in their Ilford Darkroom Masterclass scheme and Ilford Artisan programme, as well as making black and white darkroom prints for their exhibition stands at events like Photokina, etc.
If you want to learn the Ilford way to make black and white prints come on one of his darkroom workshops. These are particularly suitable for beginners with no experience of darkroom processing and printing as well as those with some expertise who want to improve. If you have specific needs send an email or call Dave to discuss them.
Dave runs personal briarwood darkroom workshops for either 1-to-1 tuition in order to provide the best individual tuition, or you can come with a friend or relative and share the tuition between you. Workshops are run with a maximum of 2 people, last 1 or 2 days and are appropriate for anyone with an interest in learning the basics or improving their black and white darkroom techniques.
Covid-19 Note: Due to Covid-19 we are not running landscape photography courses or darkroom workshops at the moment. We were hoping to resume running courses and workshops once lockdown restrictions in the UK were lifted in July 2021 but the number of new cases reported daily is so high that we are still waiting until it is safe to run them (I have chronic asthma so am being more cautious as a result).
If you would like to be added to the courses/workshops waiting list please use the contact form on this website to send me an email. We will contact you and agree dates in the order in which we are asked to add details to the list.

All workshops are based at Dave's Briarwood darkroom and studio in the Derbyshire Peak District. Each workshop starts with Dave showing example black and white prints of what can be achieved in the darkroom, then a short demo of split grade printing and, apart from short breaks for food and refreshments, the rest of the day(s) will be spent hands-on in the darkroom making black and white prints the Ilford way from your negatives. You will be using Ilford Multigrade RC 14 x 11 inch paper throughout and will usually be able to take away 4 or 5 good quality prints from each day with Dave.
briarwood darkroom days
Personal black and white darkroom printing workshops with Dave Butcher can be run for either 1 or 2 people on dates to suit you. We can cover the basics or quite advanced techniques, you decide what is of most use to you. Whatever you decide to do we spend the day printing your negatives using whatever techniques are needed. This is the way to make rapid progress with your darkroom printing.
print your old negatives: alternatively, if you don't want to learn techniques for the future but have negatives that you would like to make prints from then why not book a day with Dave? You will be able to make several large prints that you know will be well printed as Dave will be helping you every step of the way!
thinking of buying an enlarger? lastly, if you are thinking of buying an enlarger and you're not sure which you would prefer, why not come on a course to try out the main contenders that you are likely to find in the secondhand market and pick Dave's brains on which may suit you best. There are 6 different enlargers, for you to try out, all set up to print black and white using Ilford Multigrade papers.
cost including paper, processing chemicals and buffet lunch: 1 day: £300, 2 days £600