We're in Northumberland walking along the coast from Cresswell to Berwick upon Tweed this week. Hoping to take lots of coastal and castle photos.
Today, Sunday 19th May 2019, we started at the Ellington Plough (a good friendly place to stay), walking the 2 miles to the coast at Cresswell. Lots of sunny spells through the day but cloudy by the time we reached days end at Warkworth. Jolly impressive castle which doesn't look ruined until you see it close up.
The walking was mainly on the long sandy beaches of Druridge Bay. During the morning we were entertained by a flock of 10 Common Sandpipers racing one another along the high water edge. Then a solitary Little Tern was diving into the waters edge over and over again. Oystercatchers are everywhere and a few Curlews. We came off the beach by a nature reserve near Amble. Lots of geese and Shelduck as well as close views of Reed Bunting, Whitethroat and Stonechat. Lots of birds to watch most of the day. Dozens of Eider Duck too in groups of 6 to 10 mostly.
Just south of Amble there were 3 horse and traps racing one another and lots and lots of dog walkers, all with dogs that looked the same.
Amble was disappointing, I was ready for a pint but of the 4 pubs that we found 3 had no real ales and one was closed. Instead we sat on a seat overlooking the marina for a break.
In Warkworth we stayed at the Sun Hotel opposite Warkworth Castle. They have a Brew House Bar that the hotel website claims sells up to 8 real ales from their own brewery. Disappointingly they only had Doombar and a pale ale on so we went into the centre of Warkworth to find alternative offerings.
The Hermitage Inn, a Jennings pub, had 4 beers on so we stayed here. I had Sneck Lifter and Jan had Cocker Hoop. It was a very friendly, welcoming place. We hadn't been there long before someone came round with dishes of roast potatoes in gravy (free!) for several of the tables, Jan polished off most of one dish, then we had our evening meals!
Live music started a bit later, it was excellent, covers of Fleetwood Mac, Eric Clapton, and lots of others.
I'm carrying my Mamiya 7 camera with 2 lenses for this trip. So far I have taken 1 roll of Ilford 400 Delta 120 film. That's 10 exposures. I'm using the fast film so that I don't have to carry a tripod.
The trek will be about 70 miles by the time we reach Berwick 6 days after starting. Jan and I are just carrying light rucsacks with just what we need for the day. Our luggage is moved from hotel to hotel by a luggage transfer company called Brigantes. Shower and clean clothes in the evening, luxury!
Here are a few phone photos.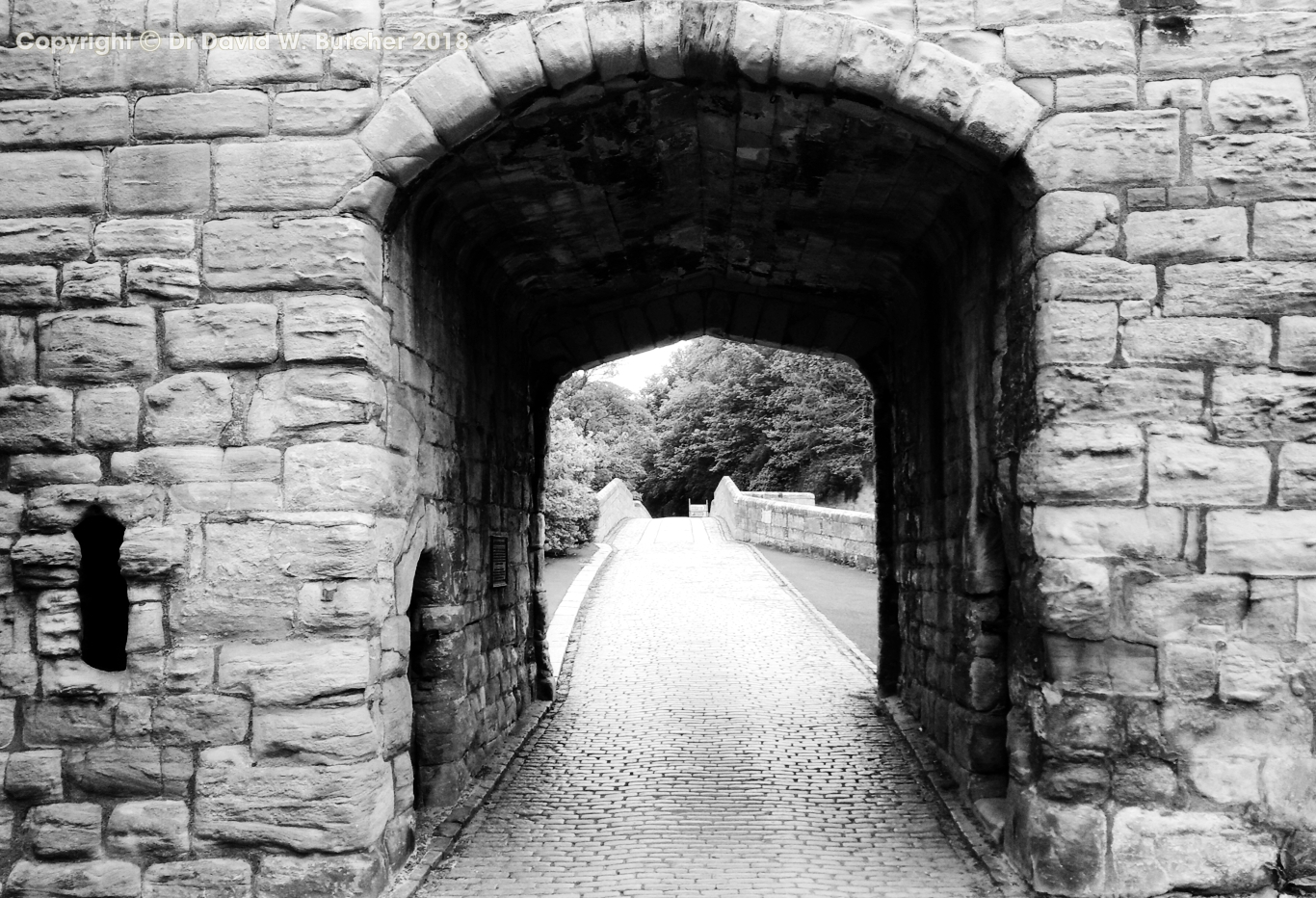 Warkworth Medieval Bridge
---