My back was really painful through the night. The long distance and awkward stiles yesterday took their toll on my back. I ended up taking a tablet at 5am to ease the pain. Jan had to put my socks on for me and lace my boots as i couldn't reach down that far!
It was another sunny day in the Peak District! Sunshine all day with a cool breeze. We left the Charles Cotton Hotel in Hartington after a good breakfast heading northeast. It was a relatively easy day compared to yesterday and all those odd stiles that needed you to be a contortionist to get over them. Mostly we were on good tracks and green lanes.
I had taken out everything from my rucksack except for my waterproofs, drugs, water and gloves. I was also carrying my Mamiya 7 medium format film camera and 65mm lens, 3 rolls of Ilford 400 Delta 120 film and yellow and orange filters in my LowePro toploader case on a shoulder harness. There are some things that just can't be compromised, even with a bad back!
We headed to Middleton and Youlgreave where we stopped for a pint at the George. The healing powers of Fuller's London Pride on a bad back can't be underestimated. My back was much improved when we left!
Passing through Over Haddon we were soon in Ashford taking photos of the old sheep wash bridge. It was just over an hour from here on a green lane to Monsal Head.
We walked 15 miles in just over 7 hours in glorious sunshine and about 14°C with a cool breeze
Here are a few photos from the day.
Ashford in the Water Sheep Wash bridge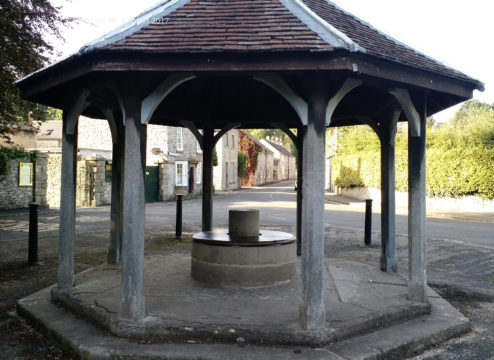 Ashford village
---