dave butcher darkroom masterclasses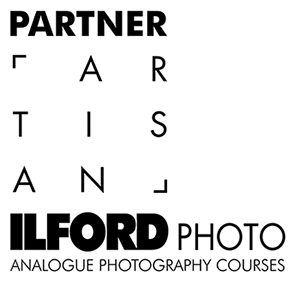 Dave Butcher worked for Ilford Photo for 21 years, including running the photographic printing department for many years.
If you would like Dave to come and give a black and white darkroom printing masterclass contact us to discuss your requirements.
The cost is £500 for 1 day, plus expenses (for travel from the Peak District near Buxton).
An example programme could be: show a few prints to start with to demonstrate what can be done in the darkroom, then into the darkroom with the students for a demonstration of split grade printing, which is the easiest way to make good prints fast, then the rest of the time is spent with Dave helping the students to print their own negatives.
The timings for a typical 1 day Masterclass could be:
20 minute introduction to black and white using darkroom prints for illustration.
20 minute demonstration of split grade printing.
1h 20m helping students to print their own negatives. This includes helping to set up enlargers and basics such as focussing, lens apertures, using paper easels, as well as print evaluation.
This is repeated up to 3 times through the day with each group having up to 16 students.
The largest single group so far had 32 students and the most students tutored in 1 day was 56. From the numbers you can see that it is a very cost effective way to have some expert tuition in some of the darkroom basics.

Harman Technology (the parent company of Ilford Photo) have generously agreed to provide free of charge Ilford black and white printing materials. This includes paper and chemicals for the demonstration as well as for the use of students. For these Masterclasses Ilford Multigrade RC paper, Ilford Multigrade developer, Ilford Ilfostop stop bath and Ilford Hypam fixer are used. The value of these free of charge materials is usually around £120, so it is quite a commitment from Harman Technology to support traditional darkroom training courses.
If time allows, Dave can also talk about his photography, equipment for black and white landscape and city photography, setting up a business, exhibiting, having work published, etc.
Visit the hints and tips website, darkroomdave.com, for free technical information and advice and to give you an idea of his range of darkroom and photographic expertise as well as seeing him in action in front of the camera.
To discuss your requirements: Tel. 01663 733771, Mobile 07976 872679, email mono@davebutcher.co.uk