Our first full day on the Hurtigruten MS Vesteralen was broken by a few short stops and a 3 hour one in Alesund. We made our escape to take photos around the small town.
First stop was the harbour and the Art Nouveau buildings. Then it was a 20 minute walk to the top of the local hill behind the town for the big view.
Lastly we ambled out to the lighthouse so that I could take the last 2 shots on my third roll of Ilford FP4+ 120 film. That was 30 shots in all in glorious sunshine.
Most of  the shots were taken using an orange filter to darken the blue sky when I come to make the final prints but I also took a few with the more dramatic red filter. The blue sky should be darkened considerably to dark grey in those.
Finally, through the day there were a few images from the ship, mostly using the standard (80mm) lens. All photos from the ship were taken on Ilford 400 Delta rated at 320 ISO, handheld. Tripods aren't much use for photos from moving ships.
This is the first time Jan and I have done more than an overnight trip on a ship. While we are being well looked after I'm going a bit stir crazy with the lack of decent exercise and monotony. At home we walk over 3 miles over the local hills every day with one or two longer walks each week.
Nice scenery but I'm looking forward to getting off in Stamsund on Sunday and walking around the Lofoten Islands.
Here are a few mobile phone photos to give you an idea of what the day was like.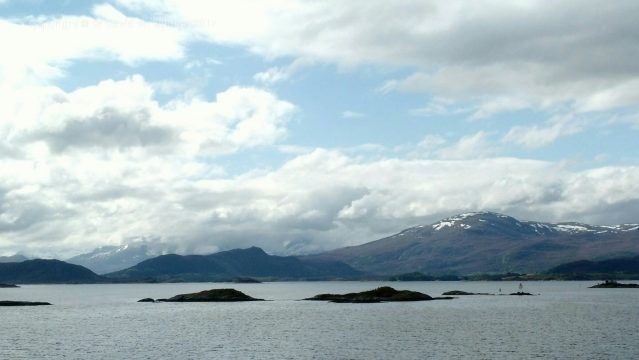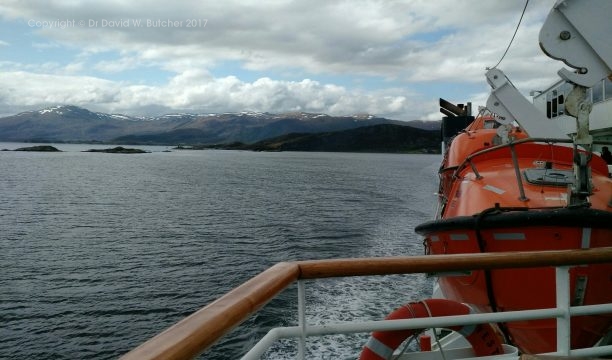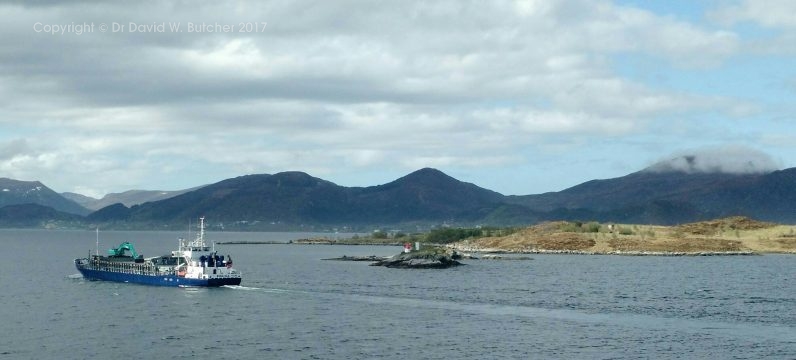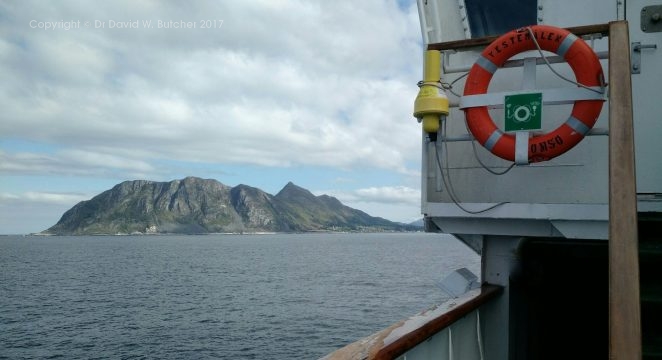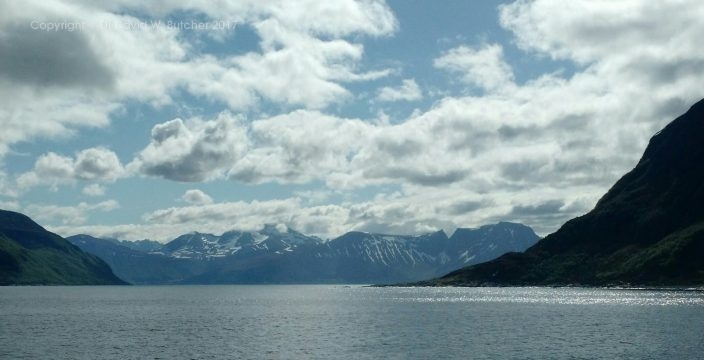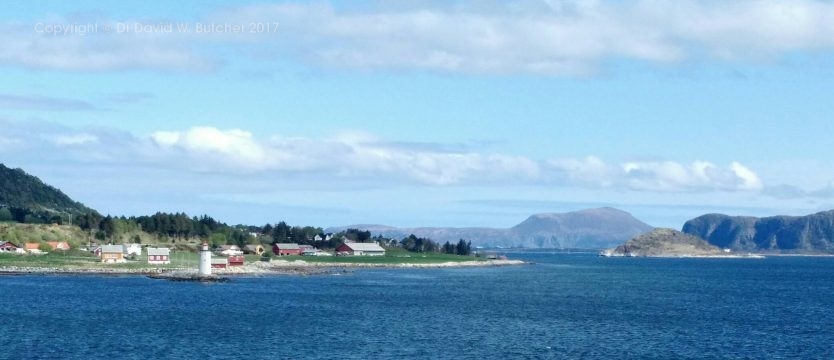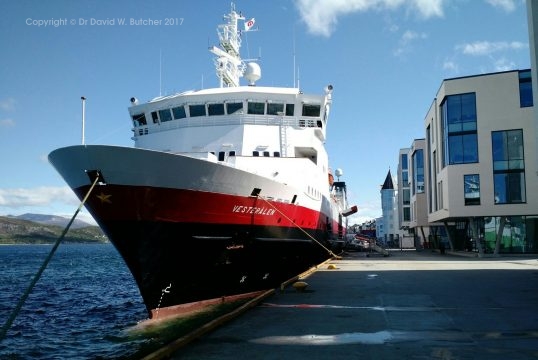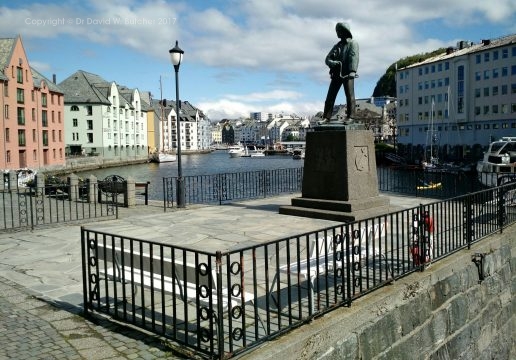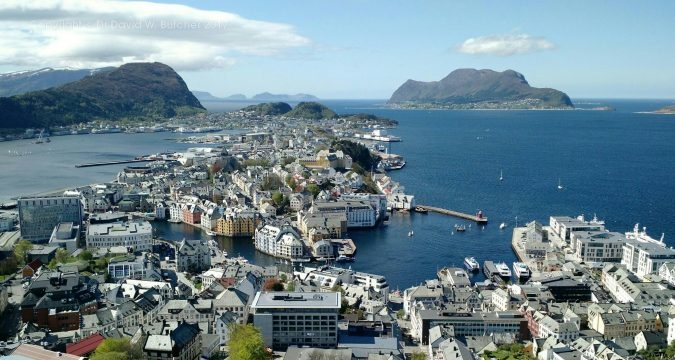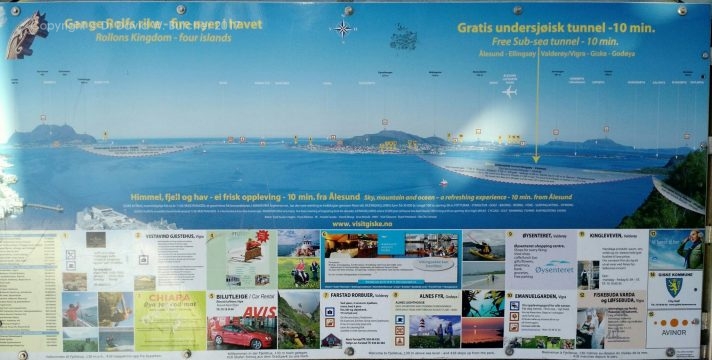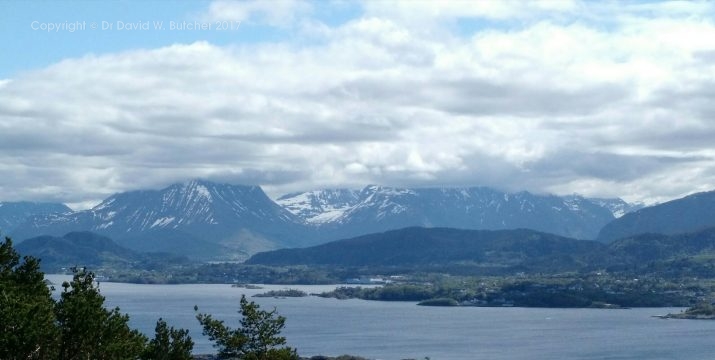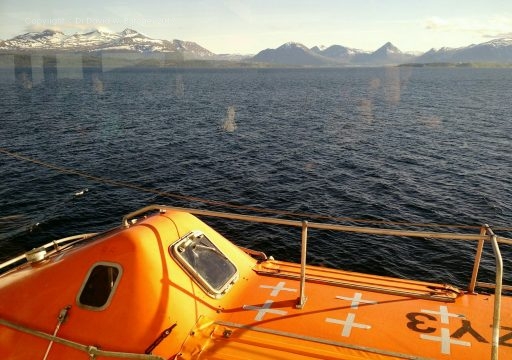 ---