In complete contrast to yesterday we woke up to heavy rain and it didn't stop all day. We put on full waterproofs and went out for a couple of hours around Bergen, including quite a few areas that we hadn't visited yesterday.
I decided not to take my Mamiya 7 cameras and just took a few photos on my Motorola Moto-X phone specifically for this blog.
We also found an interesting shop selling old film cameras, Antonio Stasi. Absolutely full of everything to do with film photography.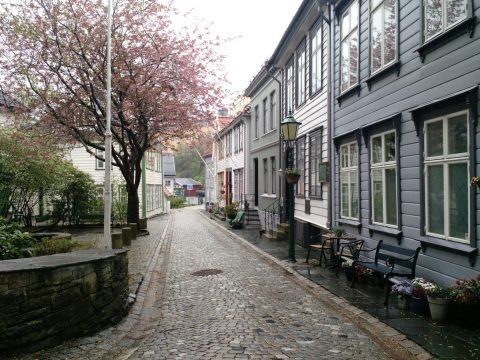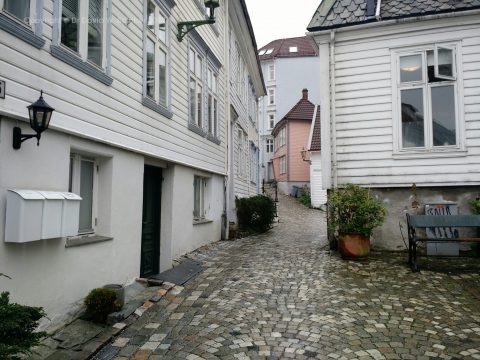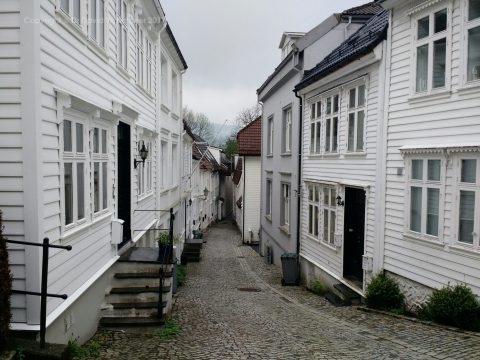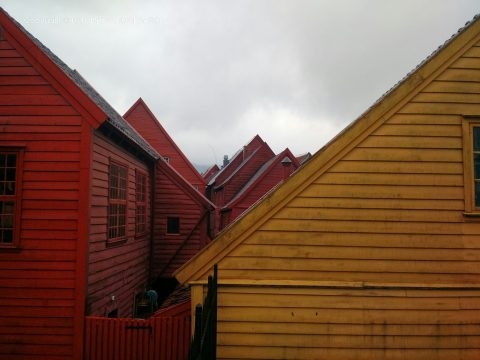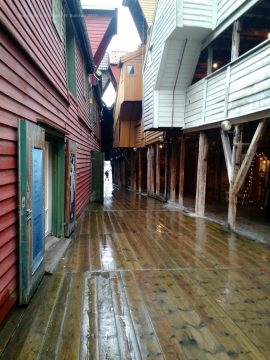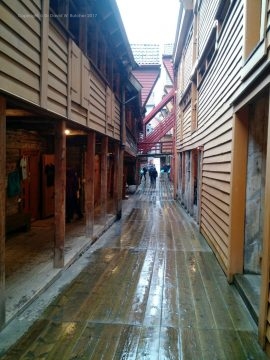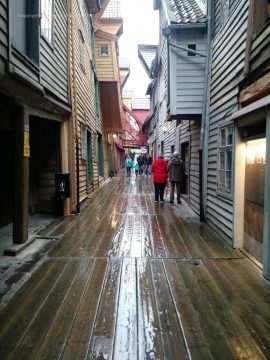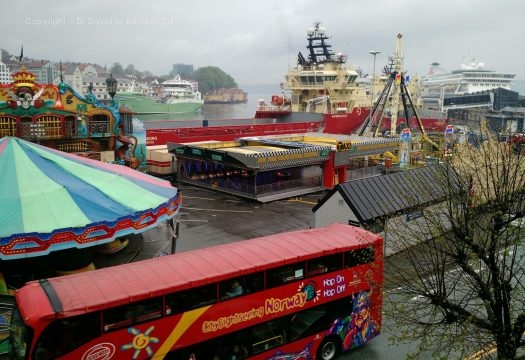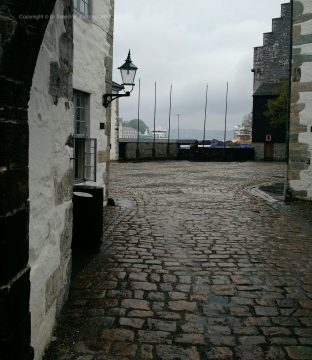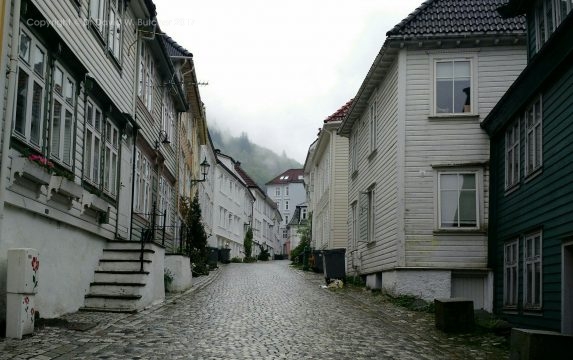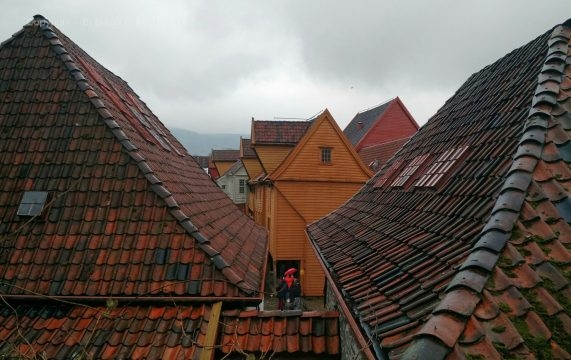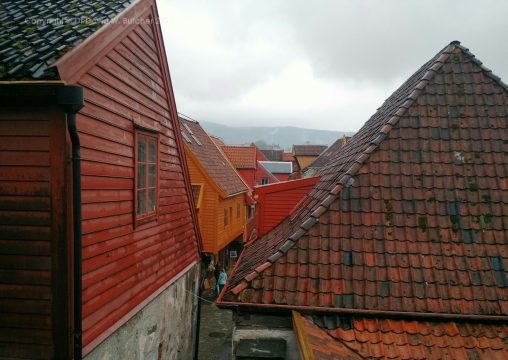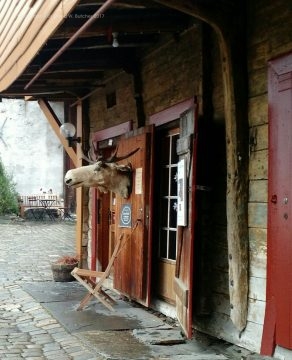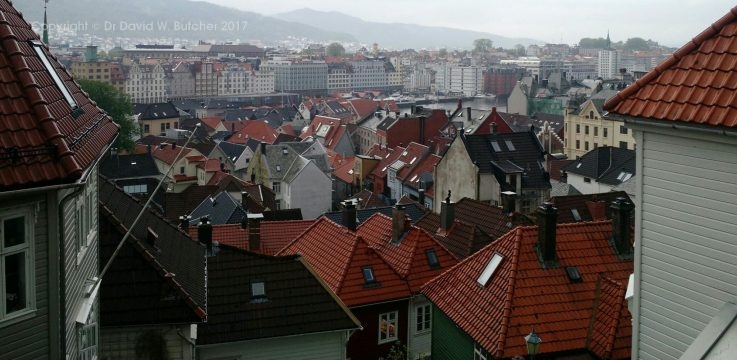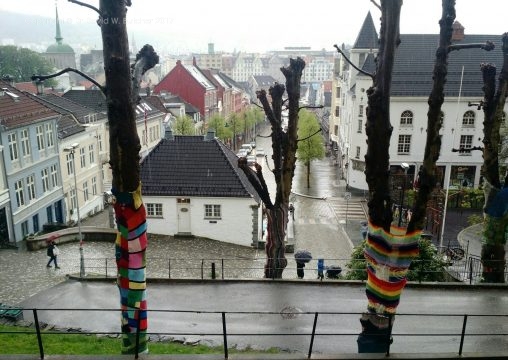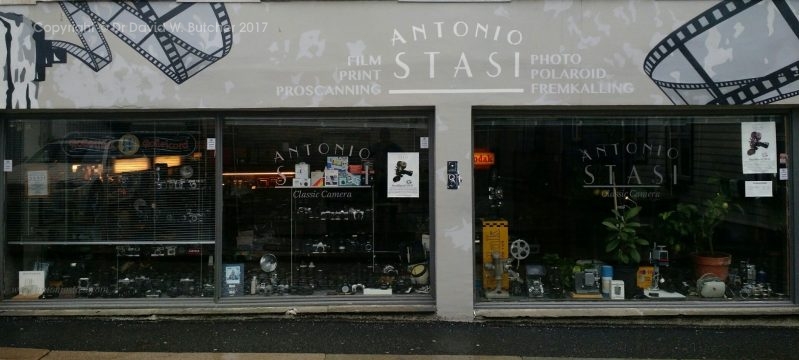 We stopped for a break in a bar on the harbour and then returned to our hotel to be picked up by a bus mid-afternoon and taken to the nearby Hurtigruten terminal.
We checked in and a while later we were on board our ship, MS Vesteralen, our home for the next 3 days. We left Bergen at 10.30pm, it was still twilight. We get off on Sunday in the Lofoten Islands.
---