Jan drove us down to Gatwick Airport yesterday. We caught the start of the late afternoon rush hour so it took 5 hours!
This morning, Wednesday 9th May 2018, it was just a few minutes to the terminal for our flight to Bergen in Norway.
A few weeks ago I had arranged with Gatwick security for my films to be hand searched. It was a very easy process too, they couldn't have been more helpful and very fast. I was concerned before I contacted them as the last time I brought film through Gatwick, over 20 years ago, it all had to go through the x-ray machine. Unfortunately some of it was 3200 Delta which I told them to throw in the bin as it would have been ruined.
Hotel to hotel, with flight in between was just over 5 hours. An interesting comparison with yesterday's drive.
After resting my bad back for an hour or so it was time to get the camera gear ready and go and take some pictures of sunny Bergen.
The most photogenic part was near the harbour opposite our hotel. Lots to photograph. I took 4 rolls of Ilford FP4+ 120 (10 shots to a roll) with one of my Mamiya 7 cameras and either the 150mm, 80mm or 43mm lenses (divide by 2 for rough full frame equivalent). I used my Gitzo Mountaineer series 1 carbon fibre tripod for everything so I didn't have to worry about camera shake at slow shutter speeds as I stopped the lens down. We had sunny spells and a cool breeze so good for photos.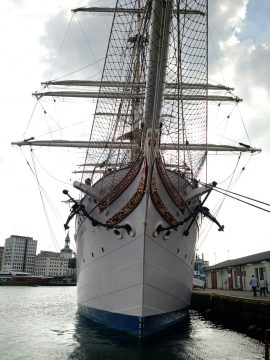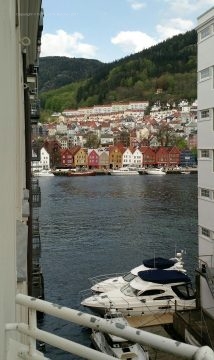 View from our hotel window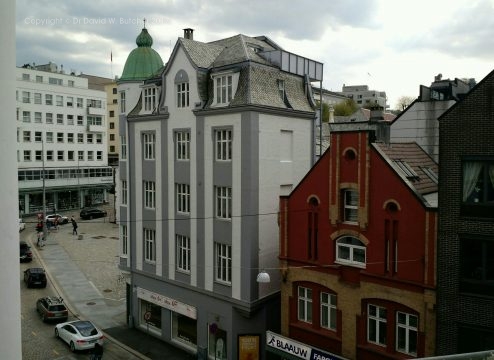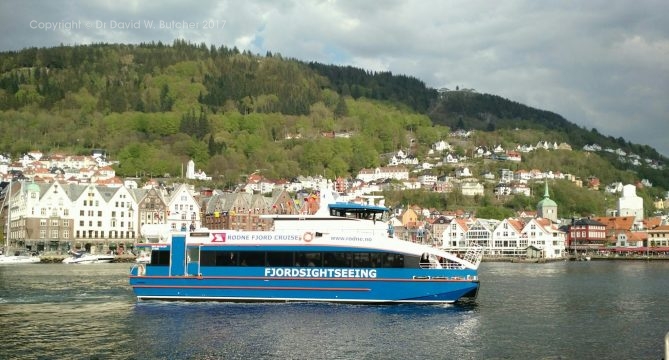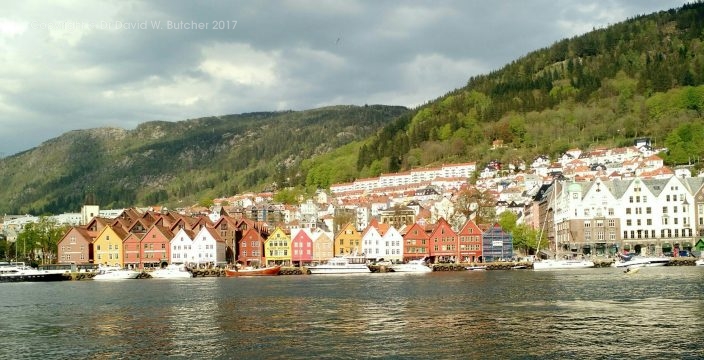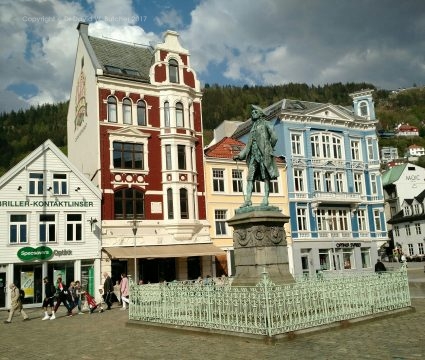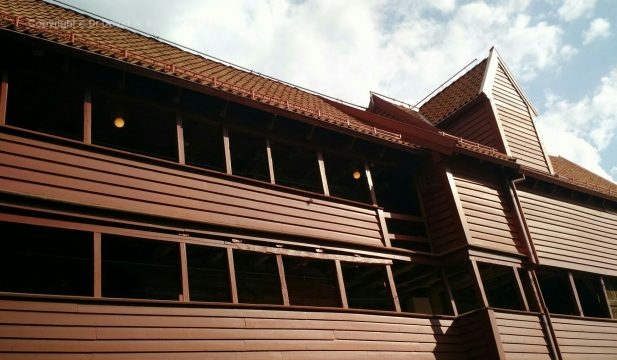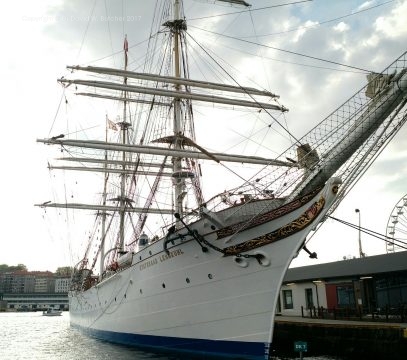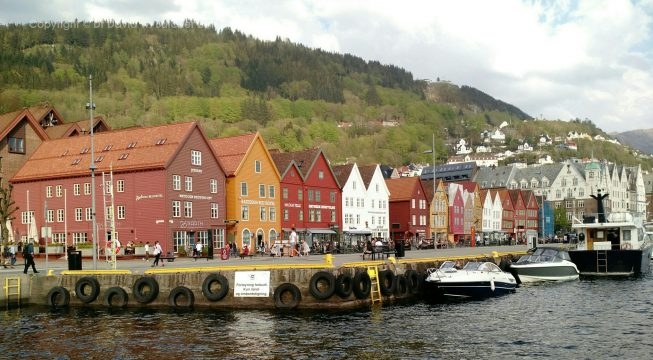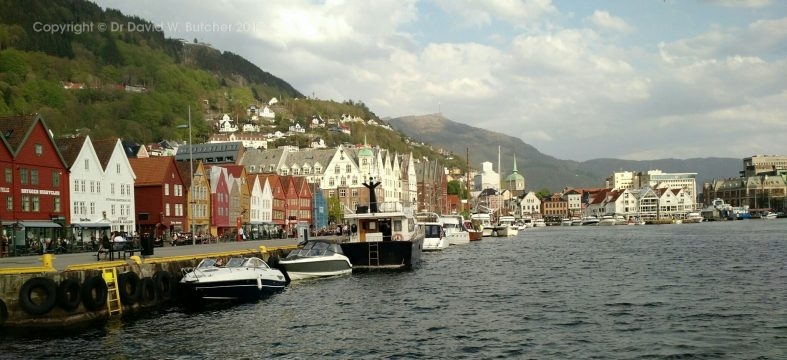 We returned to the hotel to drop off the gear before heading back to find somewhere for food and drinks. As luck would have it there was a microbrewery in the harbour so we went there! The Havre Kadavre Imperial Stout was excellent, served in 200ml glasses as it was 11.4%!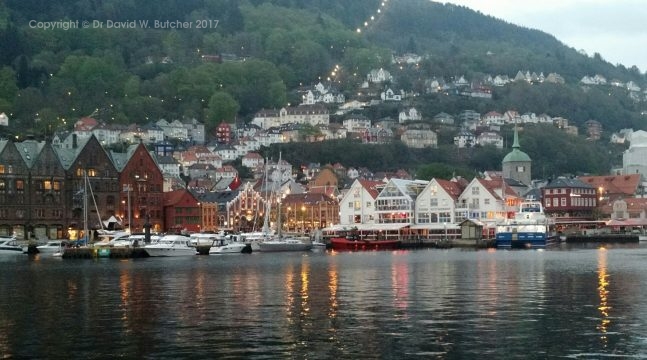 All images taken in or around the Bergen Harbour area.
Not expecting many photos tomorrow as they forecast heavy rain and a temperature drop of 14°C, to 10°C.
---