Still on the Hurtigruten MS Vesteralen heading north to the Lofoten Islands. Time is starting to drag on board. Life seems to revolve around meals and not much exercise.
The first event of the day was the King Neptune Baptism ceremony. For a bit of fun lumps of ice and iced water were poured down the backs of volunteers. Jan stepped forward to do her duty for both of us! Well someone had to record it all. Jan was soaked but received a warming schnapps to compensate for hypothermia.
Here's a couple of short videos, first Jan then a general one.
Today we called in to Bodo, a large modern town towards the north of Norway. We had 2.5 hours to wander around the town but it was very modern and lacking in any charm so we headed back to the ship early.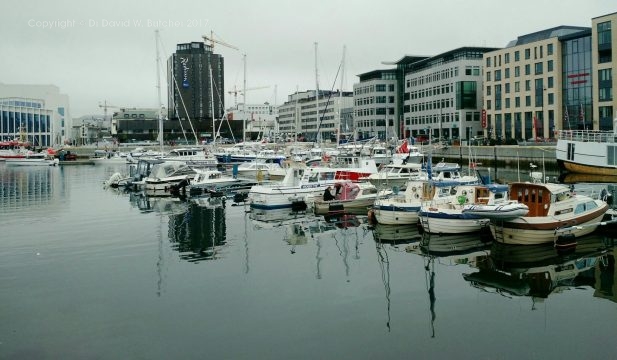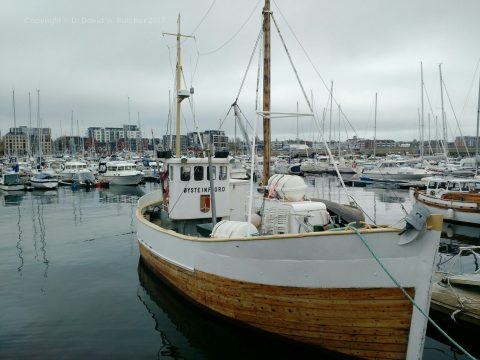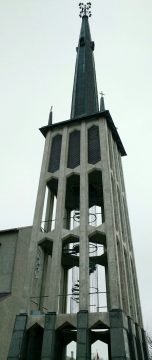 Next stop Stamsund in the Lofoten Islands, the main event of the trip.
Stamsund was a tiny hamlet, not a lot to attract visitors other than the dock area for ships. Jan had arranged a taxi and it was waiting for us.
The trip to Reine, our base for 5 nights, was about an hour. Reine is a small fishing village with just 30-odd houses. The views are spectacular. Some of the best landscapes anywhere in the world so as a landscape photographer i felt that I had to come. Here's what it was like on our first evening.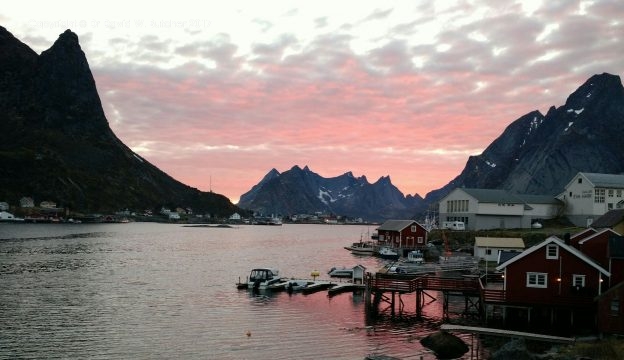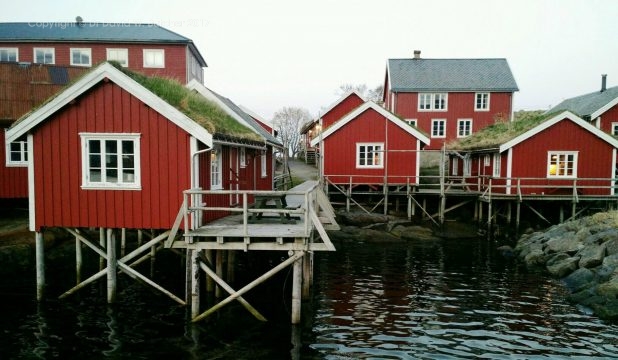 Tomorrow if the sun shines we climb a small mountain for one of the best viewpoints in the whole of Norway, allegedly.
---