A bit less strenuous today, we just walked from Reine to the small hamlet of Hamnoy. There was no footpath so we followed the road, fortunately it was reasonably quiet.
It started cloudy but quickly cleared to be another sunny day. We took a few detours for photos and in total we walked 8.5 miles and it was pretty flat.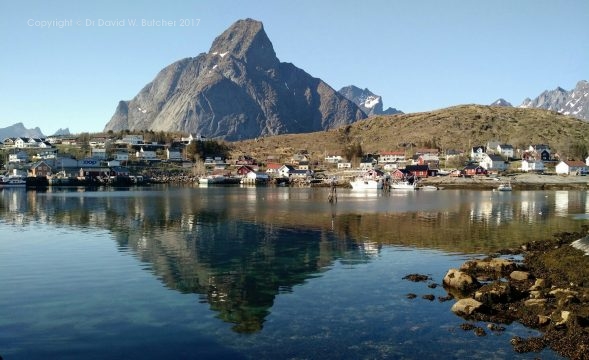 Reine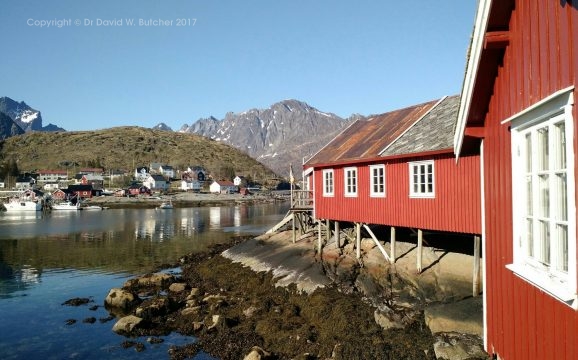 View from the deck of our cabin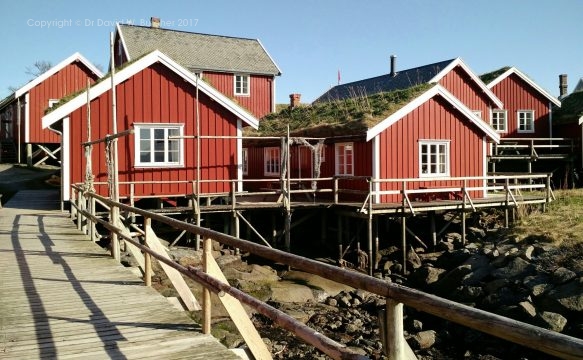 View from the deck of our cabin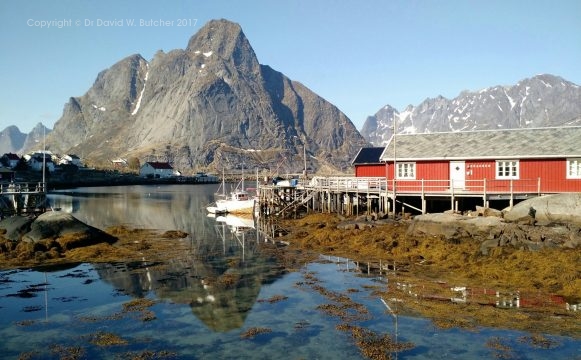 Reine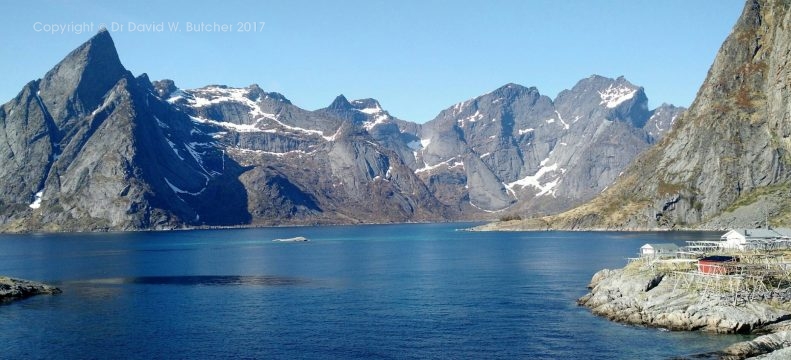 Hamnoy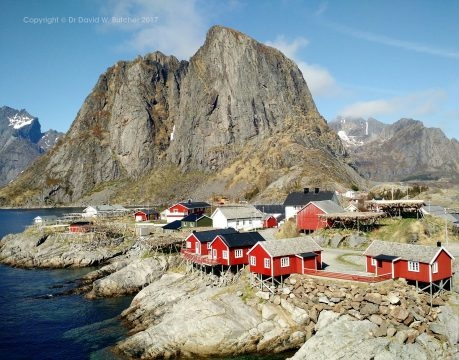 Hamnoy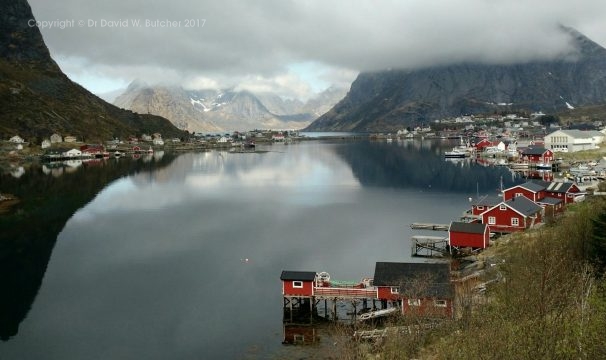 Reine view this morning
I used my Mamiya 7 camera with either the 43mm or 80mm lens. Mostly I used the 43mm because the landscape is so close and impressive using a wide angle lens is the only way to fit it in.
I used both the red filter and my polarising filter. If the traditional red buildings were an important part of the picture I tended to use the polarising filter. This darkened the blue sky and intensified the colours of the huts so they should be mid tone grey or darker in the prints. The red filter darkens skies tremendously but it also lightens red buildings to light grey which wasn't ideal if the buildings are a major part of the photo. Hopefully I made the right choices!
We've seen lots of wildlife here, some really close up. Today near Hamnoy I had an extra close encounter with a Black Backed Gull which dive bombed me several times. I beat a hasty retreat before any damage was done and found somewhere safer to take my photos from. We also saw Eider ducks and Black Guillemots, yesterday we saw several Mountain Hares still in full white winter mantle. Very easy to spot as most of the snow has gone.
Tomorrow there's a chance of a boat trip, weather permitting.
---