Friday 18th May 2018.
We have come to the end of our time in Reine in the Lofoten Islands. Really enjoyed ourselves. Small place with just 2 restaurants, a coffee shop and a small fast food place with shop and petrol pumps. Lots of boats, cabins and wooden racks filled with drying fish. Bit of a fishy smell around the fish racks too, not unexpected! A very relaxing time.
Another dull day so just a few more phone photos around Reine.
Reine Rorbuer, the place where we're staying, has kindly let us stay in our cosy little cabin until we are picked up by our taxi to Stamsund dock. We get on another Hurtigruten ship, MS Lofoten, this evening heading north to Tromso.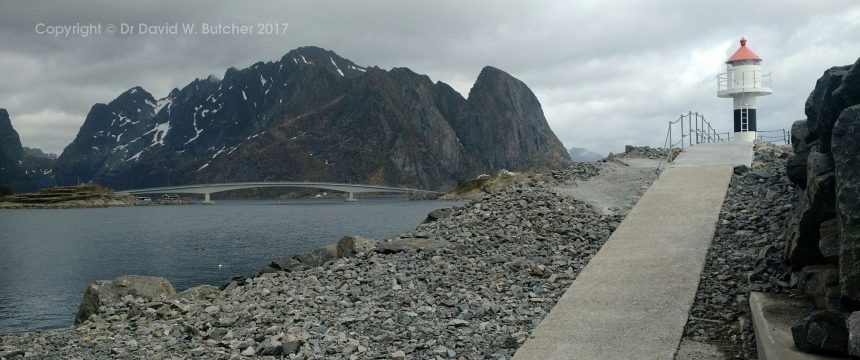 Reine harbour lighthouse view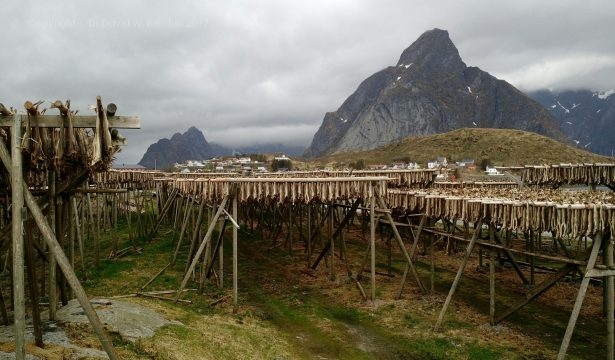 Fish drying racks everywhere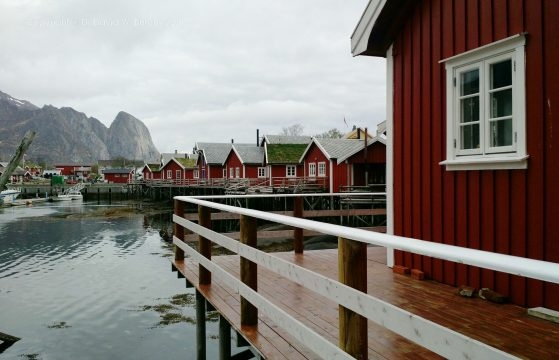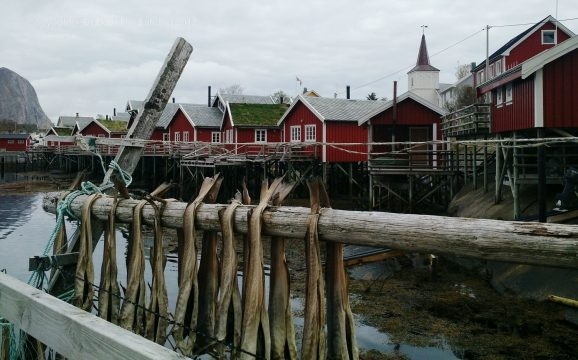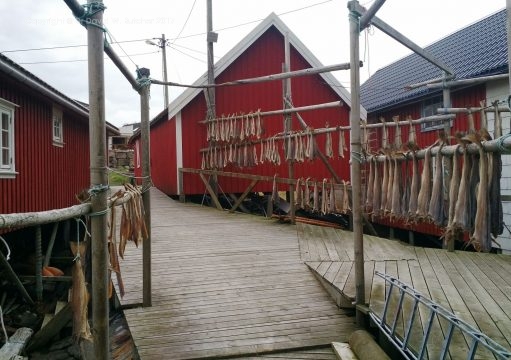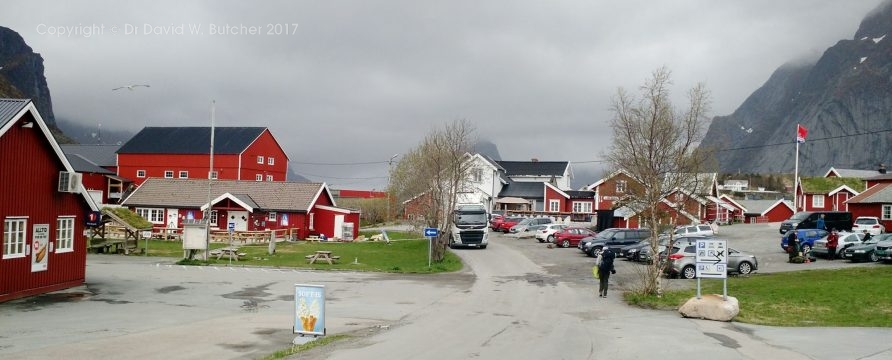 Reine village centre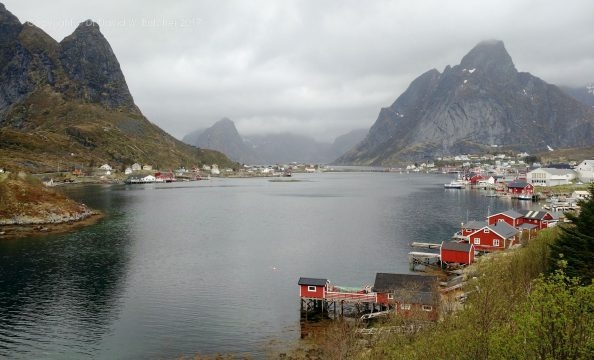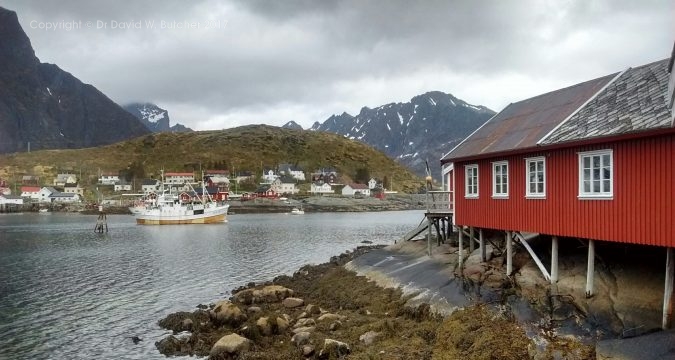 View from our cabin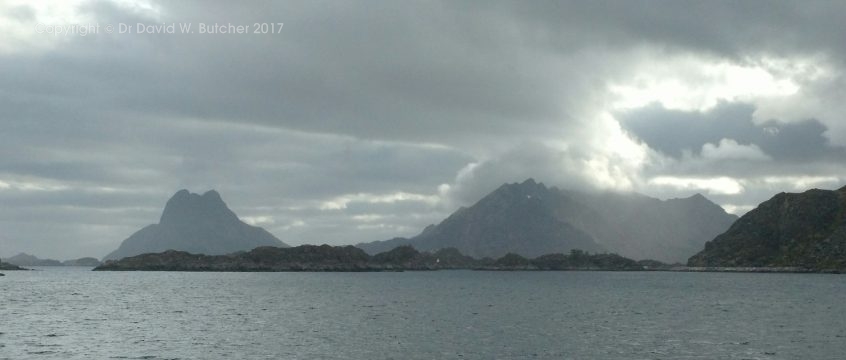 View from Stamsund quay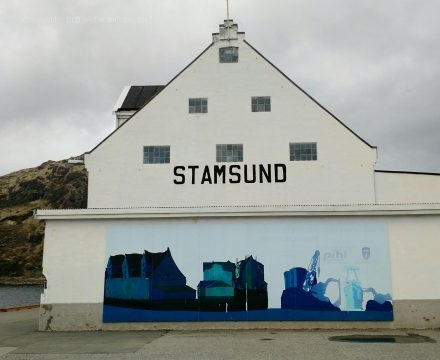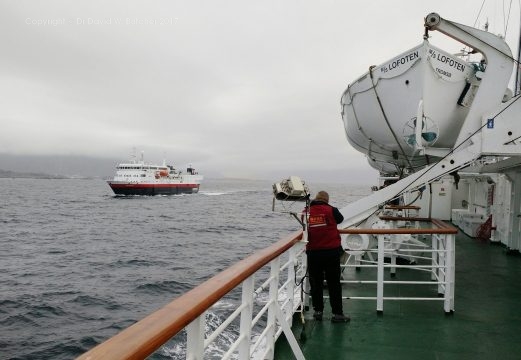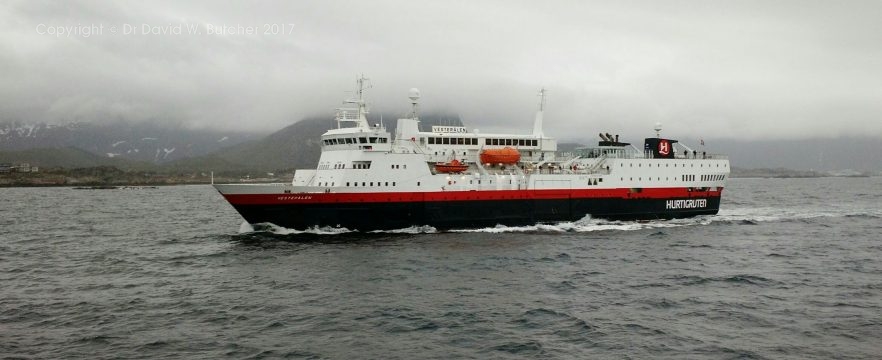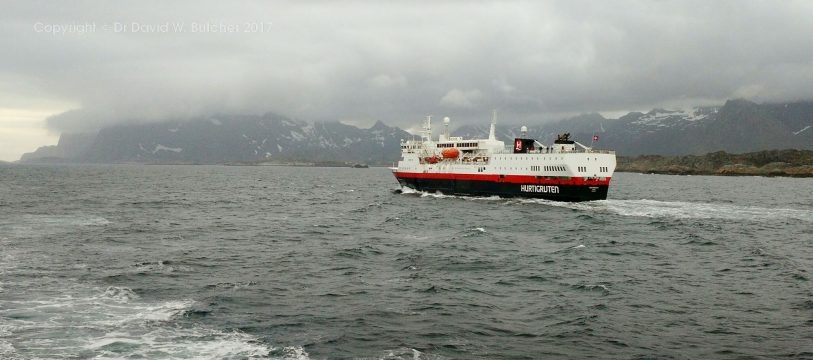 Hurtigruten MS Vesteralen, the ship we spent 3 days on from Bergen to the Lofoten Islands. Travelling south while we are still heading north.
---