The day was wet and windy until late afternoon. I was hoping to get a good view of the 7 Sisters mountains just south of Sandnessjoen but the clouds were down and it was raining.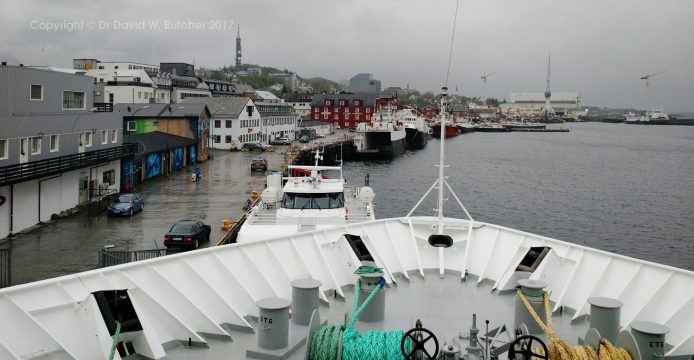 Sandnessjoen harbour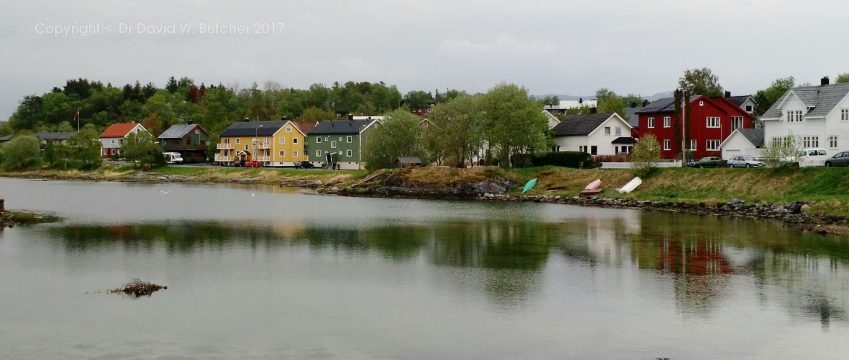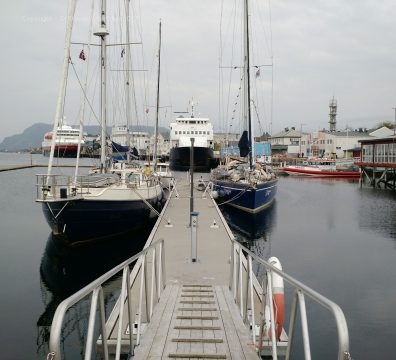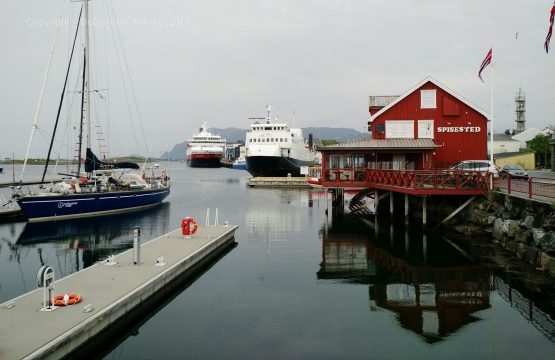 Bronnoysund harbour with Hurtigruten MS Nordnorge in the background
By the time we reached Bronnoysund the rain had stopped but it was still dull. It changed very quickly, 10 minutes later it was sunny.
I did manage to take a handful of photos around the harbour on my Mamiya 7 camera.
Then it was back on the ship to continue south and about 30 minutes later we came to Torghatten, a mountain with a hole through the middle so that you could see daylight. The ship detoured slightly to give us a clear view of it.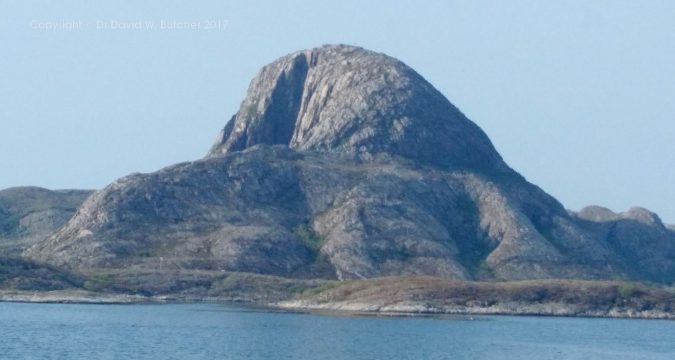 Torghatten, spot the hole in the lower photo.
As I'm sure you can see, the hole was made by a Troll arrow. Fortunately, we haven't seen any Trolls yet although we did visit their fjord a few days ago.
Tomorrow we leave Hurtigruten ships for the final time at Trondheim.
---