Heading for Tromso our ship detoured into Trollfjord, just 100m wide at the narrowest. It doesn't lead anywhere so the ship turned around and came through the narrows for a second time to get back on course. We had a Trollfjord hot drink to celebrate in a small commemorative enamel mug, a bit like a rum based Gluhwein.
All photos taken around midnight! It's difficult to get used to the lack of darkness, it never goes completely dark.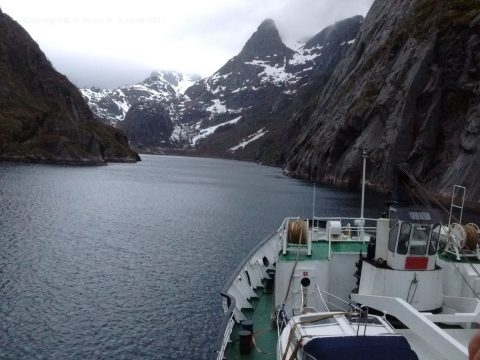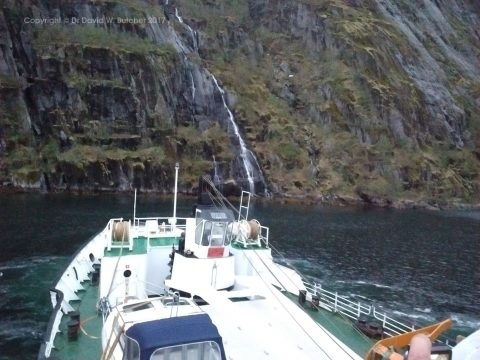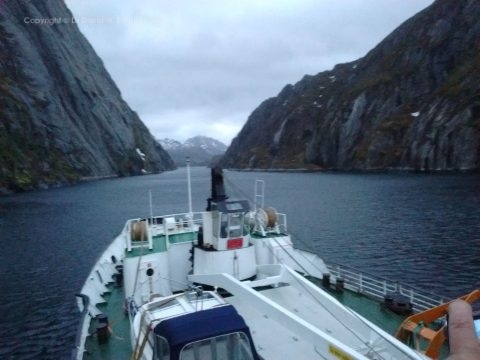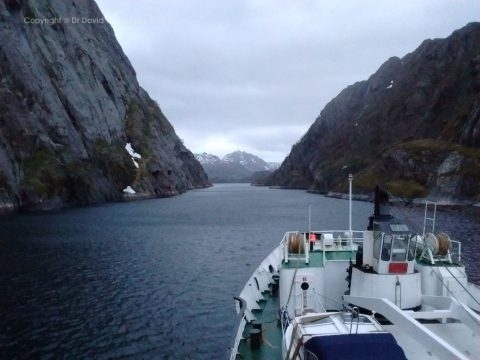 The next morning was brighter to start with but rained later.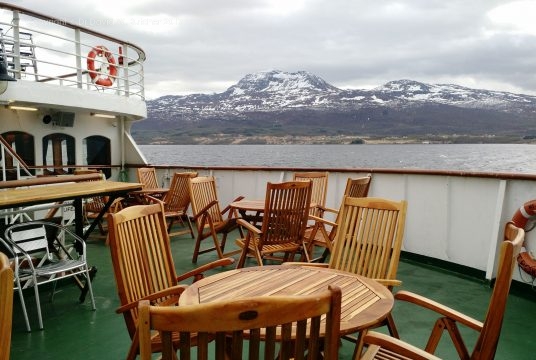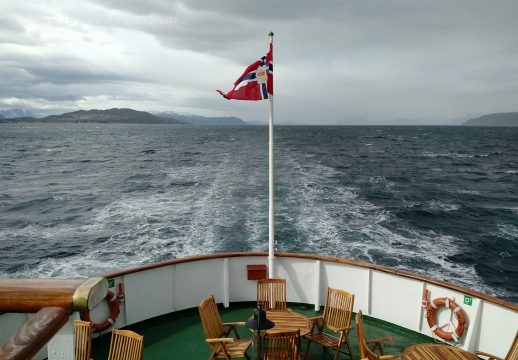 Hurtigruten MS Lofoten
Tromso from MS Lofoten, Arctic Cathedral on the right
Tromso was wet most of the 10 hours we were there. Here's a few phone photos.
I did take a handful of shots around the harbour on my Mamiya 7 camera. The light was a bit flat so will have to wait to see how they print.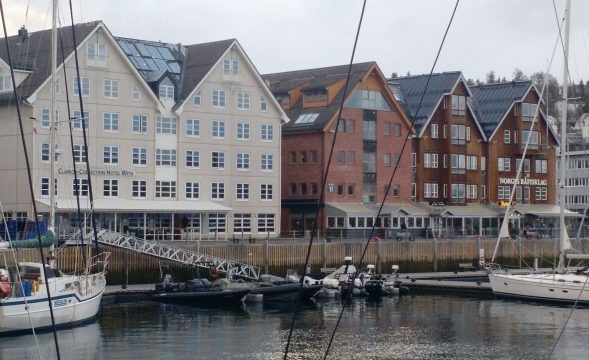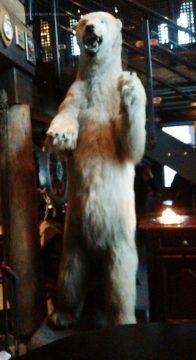 One of the locals we met in a bar.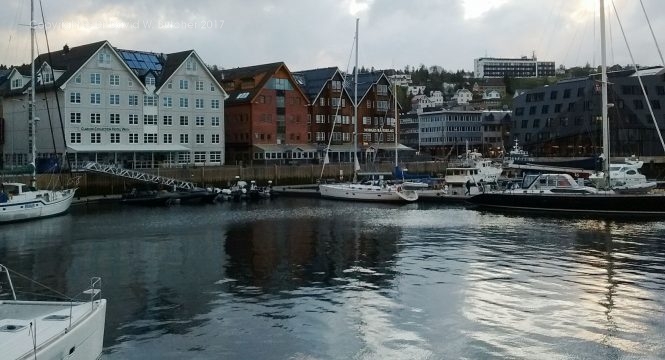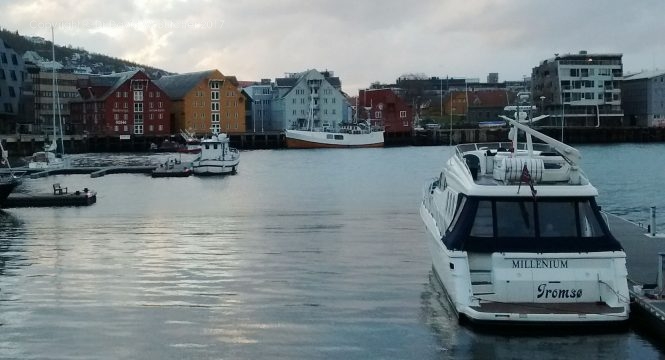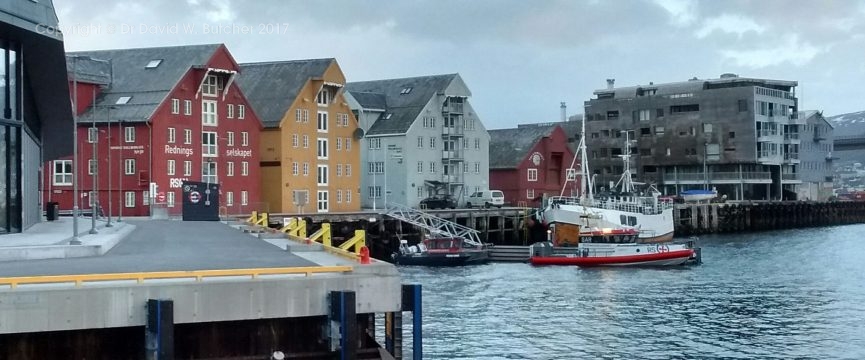 Tromso harbour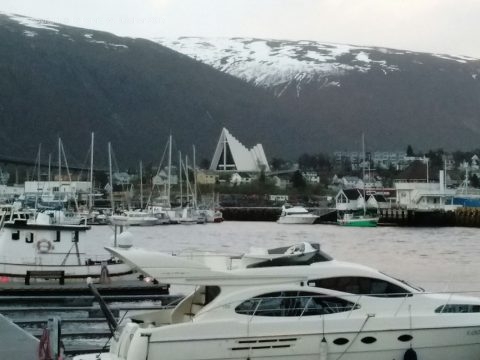 Tromso Arctic Cathedral from harbour
We made some new friends on the MS Lofoten, Mia and Pair (names as they sound not necessarily how they are spelt!). They are from Stockholm in Sweden and this was their third trip on the same ship, the smallest one in the Hurtigruten fleet. The ship did seem very relaxed and cosy, everything was quite small.
In Tromso we left the ship in the rain so no point taking any photos; the 4 of us went to the Mack brewery on the high street instead. Seemed like a good compromise at the time! They had 50 beers on tap including 3 porters. The Breakfast Porter was really nice but at 11% it definitely isn't a session beer. We lingered here as long as we could but returned to the ship at 6pm to collect our luggage. Just another 6 hours to wait until our ride south arrives.
We went for something to eat and chose the Thai restaurant as we hadn't had spicy food since leaving home. It was good. We stayed there until they closed at 10pm, still 2 hours to wait so we went to a bar on the quayside.
The ship, Hurtigruten MS Nordnorge, arrived a bit late, after midnight. We checked in and went straight to bed.
Interesting day but not a good photo day. Hope the weather picks up again tomorrow.
---