Today we woke up in Trondheim, the ship docked at 6am. We went for an early breakfast, along with half of the ship, and managed to get off a bit before 8am heading for town.
It was another clear sunny day, all day. We headed straight for the river and the old houses. The place was deserted and as a bonus the buildings were reflected in the water.
We walked along the shady side so that I could take the sunlit buildings opposite. I used both the 43mm wide angle as well as the 80mm standard lenses and orange filters for the blue sky. I also took a couple using a red filter for a greater effect.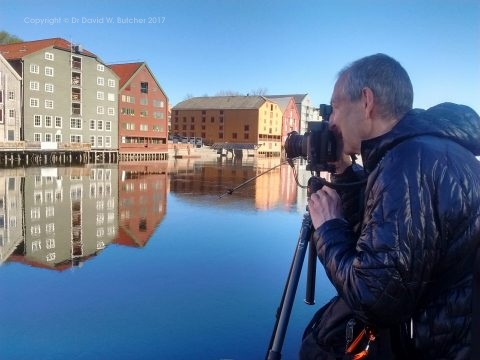 Jan took this action shot of me!
Here's a few phone photos to give you an idea of what I took on my Mamiya 7 camera and Ilford FP4+ 120 film.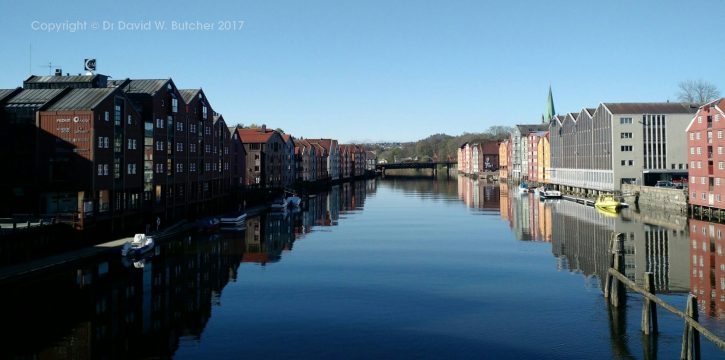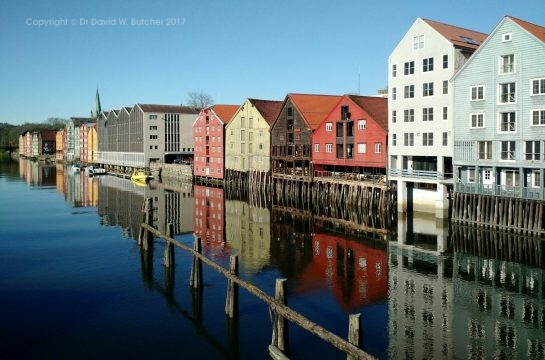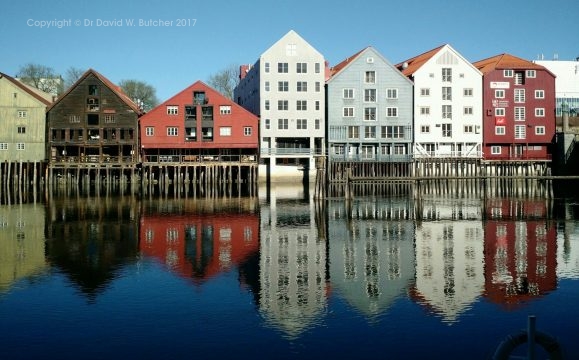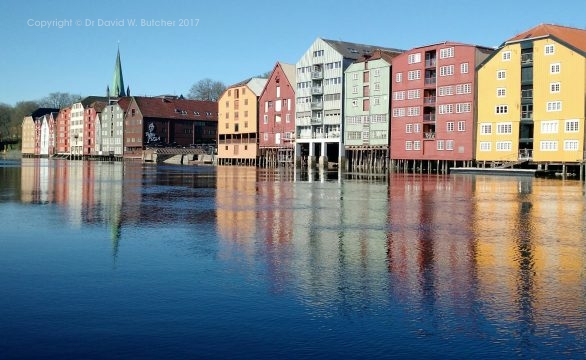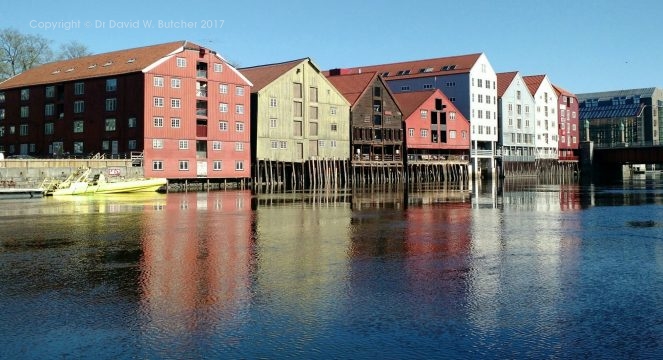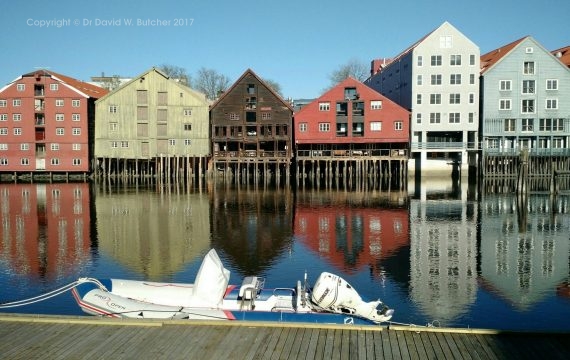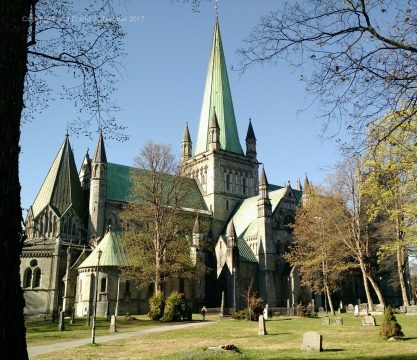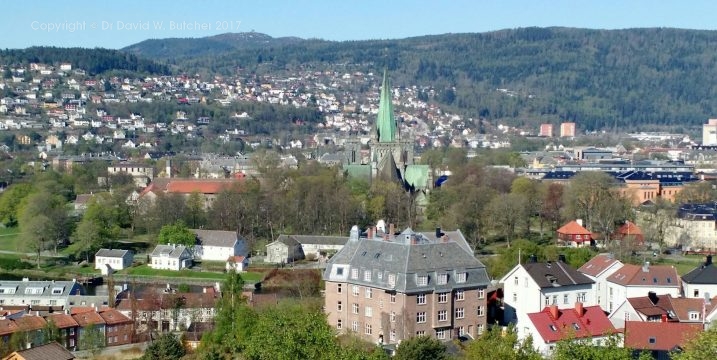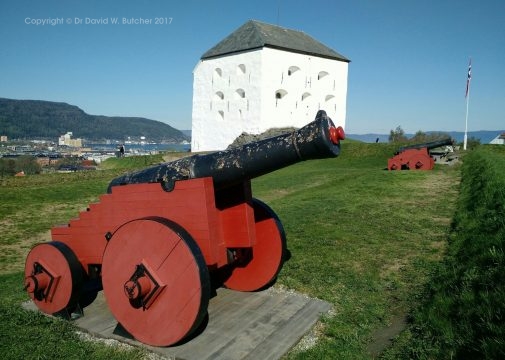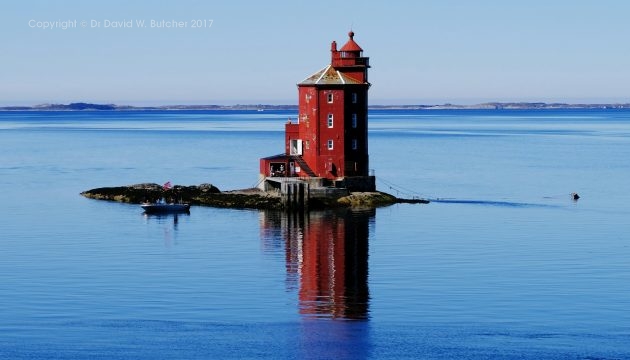 Stokksundet lighthouse taken by Jan on her new Fuji XE3 camera.
---