More snow in the Peak District yesterday and today Sunday 18th March 2018. Big drifts again, winter boots and snowshoes out.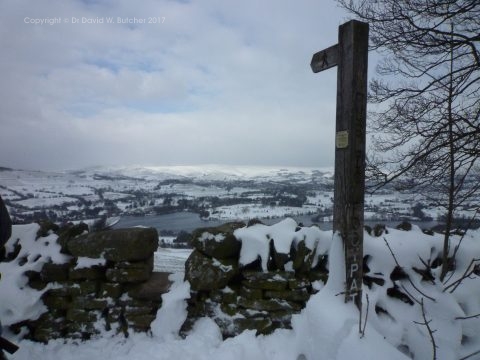 The main roads are mostly clear but many side roads and tracks are impassable to normal traffic.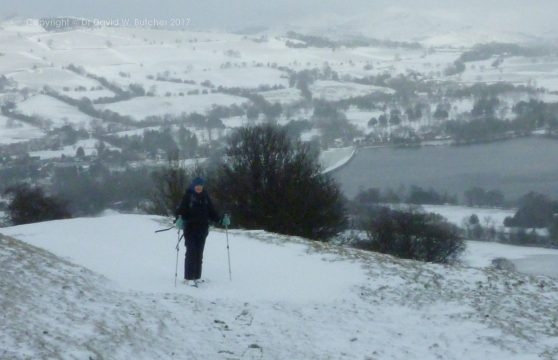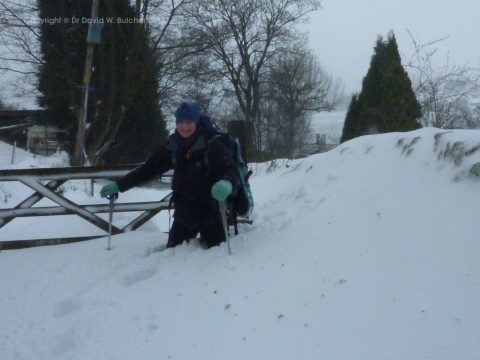 Really strong wind, gusting gale force, made it tough going, even on snowshoes.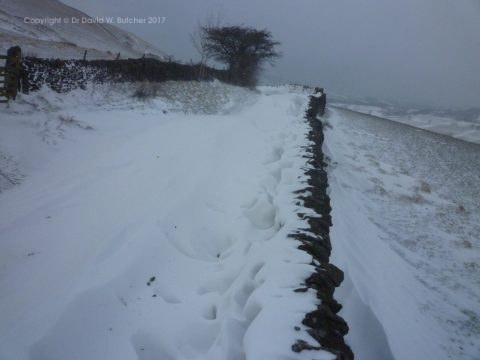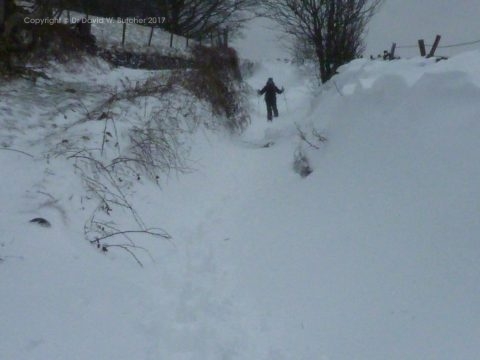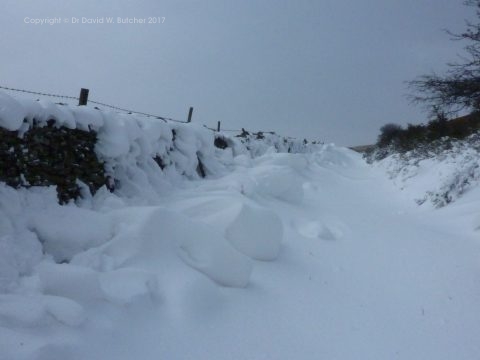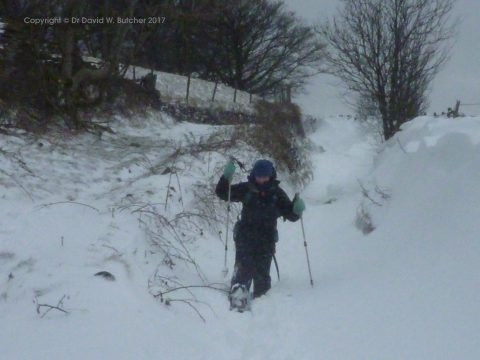 The drifts were up to 7 feet high but the fields were clear of snow, similar to the last snow fall a couple of weeks ago.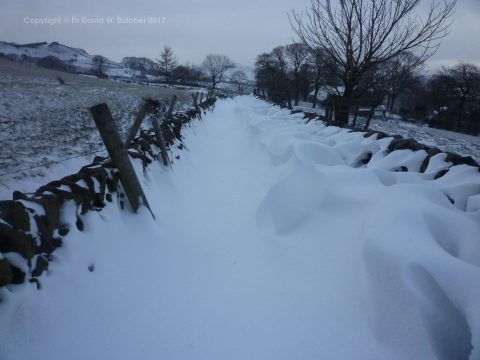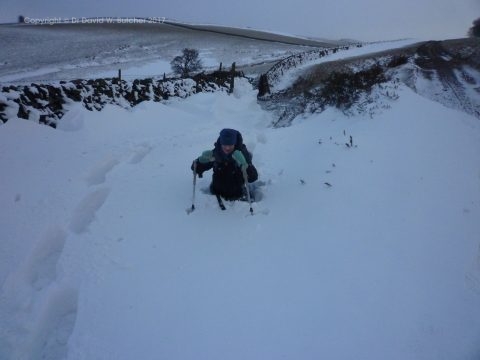 ---